Sku:

10110

Vendor: Stiglmeier
Stiglmeier Gelbwurst, 1-lb.
We do not ship this item. It is only available in-store and for local delivery.

Gelbwurst is a very mild, finely ground sausage made from pork and veal with no nitrites. Because of its exceptional flavor and mildness, it's a popular choice to serve to children.

Serving Instructions:

Gelbwurst is fully cooked and ready to be eaten—sliced thin as a cold cut on bread or delicious sliced thick and pan-fried.

Ingredients:

Pork, Veal, Water, Onions, Salt, Spice, Sugar, Hydrolyzed Soy Protein, Sodium Phosphate, Lemon Rind

Allergens:

Soy, Gluten-Free

This item is not available to ship, but is available for pickup-in-store, curbside-pickup or for delivery to homes and offices located in Lawrence, Kansas. If you order this item for shipping via USPS we will refund your credit card for the amount of this item. Thank you for your understanding!
View full details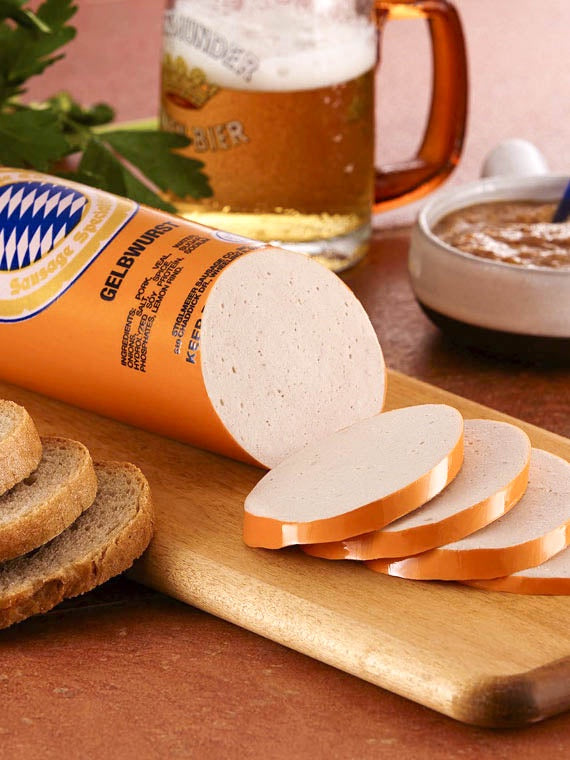 Stiglmeier Gelbwurst, 1-lb.
SUBHEADING
Recently viewed products