Sku:

10095

Vendor: Stiglmeier
Stiglmeier Nuss Schinken, 1-lb.
We do not ship this item. It is only available in-store and for local delivery.

This is a very lean, medium dry ham that has been cured and slowly smoked over natural maple hardwood. 

Serving Instructions:

Do not cook; the process of curing and smoking the ham makes the meat ready to eat as is. Slice as thin as possible with a meat slicer, or if you don't have a slicer, cut off a 1-2" piece of ham, lay it flat, and cut thin slices with a sharp knife. Nuss Schinken is a delicious complement to any style of bread, and goes great with pickles on the side.

Ingredients:

Ham cured with Salt, Sugar, Dextrose, Garlic, Sodium Nitrite, Sodium Erythorbate

Allergens:

Gluten-Free

This item is not available to ship, but is available for pickup-in-store, curbside-pickup or for delivery to homes and offices located in Lawrence, Kansas. If you order this item for shipping via USPS we will refund your credit card for the amount of this item. Thank you for your understanding!
View full details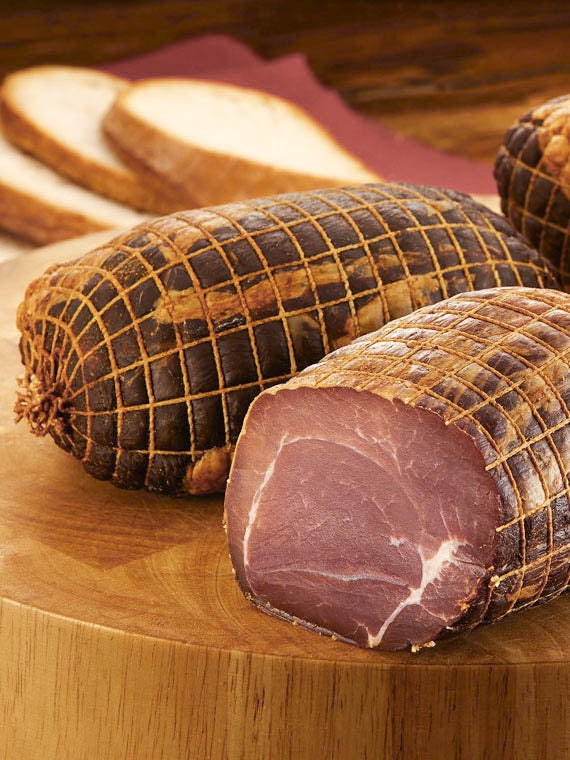 Stiglmeier Nuss Schinken, 1-lb.
SUBHEADING
Recently viewed products