Sku:

13508

Vendor: Stiglmeier
Stiglmeier German Bologna, 1-lb.
We do not ship this item. It is only available in-store and for local delivery.

This mild bologna is made of finely ground pork and beef, and its uniquely German flavor cannot be compared to American bologna. It comes fully cooked and ready to eat as a cold cut, or pan-fried in thick slices. Children love this bologna for its exceptional taste and mildness.

Serving Instructions:

Slice as a cold cut, or slice several of our cold cut varieties thinly for an appealing party tray. These sausages are especially delicious when cut into ½" to 1" slices and pan-fried.

Ingredients:

Pork, Beef, Water, Onions, Salt, Spices, Sugar, Sodium Phosphate, Sodium Erythorbate, Dextrose, Sodium Nitrite

Allergens:

Gluten-Free

This item is not available to ship, but is available for pickup-in-store, curbside-pickup or for delivery to homes and offices located in Lawrence, Kansas. If you order this item for shipping via USPS we will refund your credit card for the amount of this item. Thank you for your understanding!
View full details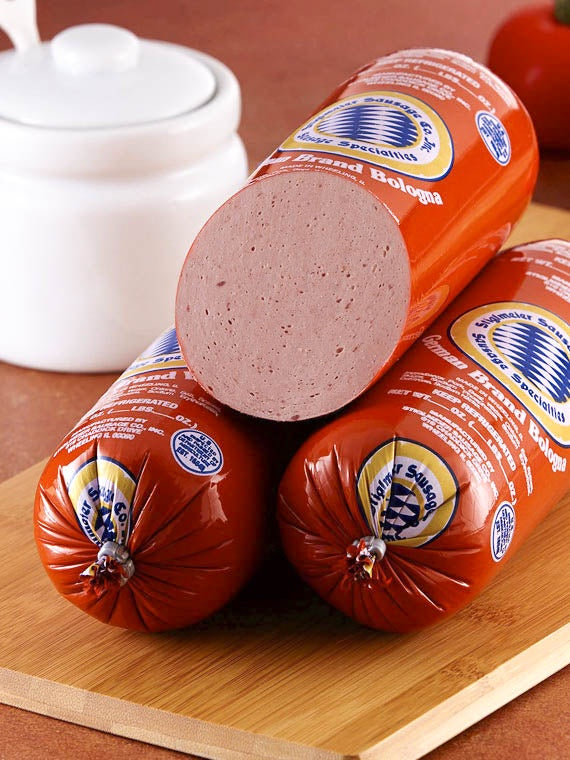 Stiglmeier German Bologna, 1-lb.
SUBHEADING
Recently viewed products