Sku:

12113

Vendor: Stiglmeier
Stiglmeier Berliner Liverwurst, 1-lb.
We do not ship this item. It is only available in-store and for local delivery.

This mild liver sausage is made from pork liver and pork, which maintains a very coarse texture. This liver sausage can be used as an appetizer, as you would paté.

Serving Instructions:

This sausage comes fully cooked and ready to eat as is. It serves best as a spread on light rye or toasted whole wheat bread. Or you may prefer serving it sliced with pickles and Dijon mustard.

Ingredients:

Pork Liver, Pork, Pork Snouts, Onions, Salt, Spices, Sugar, Garlic, Marjoram, Sodium Erythorbate, Dextrose, Sodium Nitrite

Allergens:

Gluten-Free

This item is not available to ship, but is available for pickup-in-store, curbside-pickup or for delivery to homes and offices located in Lawrence, Kansas. If you order this item for shipping via USPS we will refund your credit card for the amount of this item. Thank you for your understanding!
View full details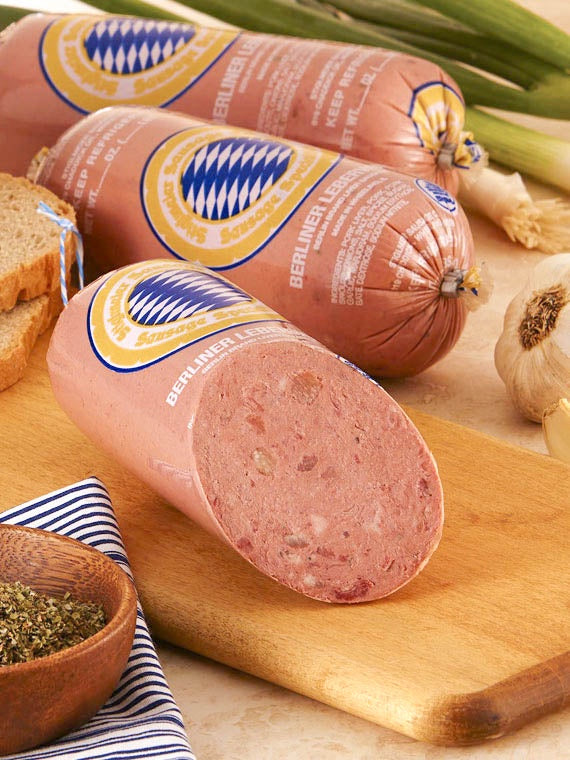 Stiglmeier Berliner Liverwurst, 1-lb.
SUBHEADING
Recently viewed products