Sku:

858735006206

Vendor: Stiglmeier
Stiglmeier Garlic Sausage, 1-lb.
We do not ship this item. It is only available in-store and for local delivery.

This is a shorter, thicker version of a wiener sausage made from pork and beef, flavored with garlic and finely ground for a smooth texture. It's lightly smoked in a natural casing until fully cooked and ready to take its place on your table.

Serving Instructions:

Best served warm, accompanied by potato salad or sauerkraut. To heat, bring water to a boil, drop in sausage, cover, and turn heat to very low. Let sausage sit for 15 minutes until heated through. For a special Bavarian treat, dice and toss with minced onion and vinaigrette dressing.

Ingredients:

Pork, Beef, Water, Onions, Salt, Spices, Sugar, Hydrolyzed Soy Protein, Sodium Phosphate, Dextrose, Garlic, Sodium Erythorbate, Sodium Nitrite

Allergens:

Soy, Gluten-Free

This item is not available to ship, but is available for pickup-in-store, curbside-pickup or for delivery to homes and offices located in Lawrence, Kansas. If you order this item for shipping via USPS we will refund your credit card for the amount of this item. Thank you for your understanding!
View full details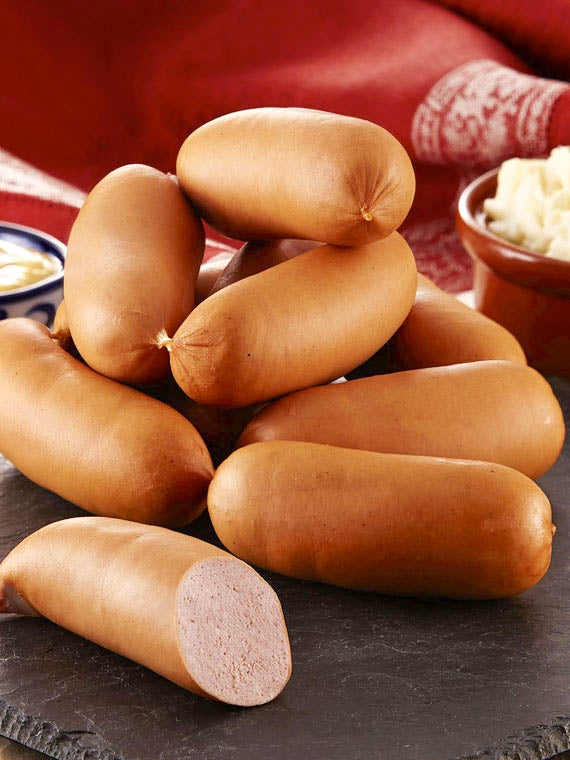 Stiglmeier Garlic Sausage, 1-lb.
SUBHEADING
Recently viewed products