Sku:

18288

Vendor: Stiglmeier
Stiglmeier Ring Bologna, 1-lb. Available In-Store and for Local Pickup & Delivery
We do not ship this item. It is only available in-store and for local delivery.

Stiglmeier's ring bologna is made from finely ground pork, beef, and onions, and then smoked to further develop its rich flavors.

Serving Information

Stiglmeier's ring bologna is fully cooked and ready to eat as is, though we highly recommend serving it warm for a wholesome lunch. To heat, bring water to a boil, drop in sausage, cover, and turn heat to very low. Let sausage sit for 15 minutes until heated through. Remove from casing and serve with a delicious soup.

For a special Bavarian treat, you can use this item to make Wurstsalat (meat salad). After removing the sausage from its casing, just dice or cut slices of ring bologna into strips, and toss with minced onion and vinaigrette dressing.

Ingredients

Pork, Beef, Water, Onions, Salt, Spices, Sugar, Hydrolyzed Soy Protein, Sodium Phosphate, Dextrose, Sodium Erythorbate, Sodium Nitrite

Allergens

Soy, Gluten-Free

This item is not available to ship, but is available for pickup-in-store, curbside-pickup or for delivery to homes and offices located in Lawrence, Kansas. If you order this item for shipping via USPS we will refund your credit card for the amount of this item. Thank you for your understanding!
View full details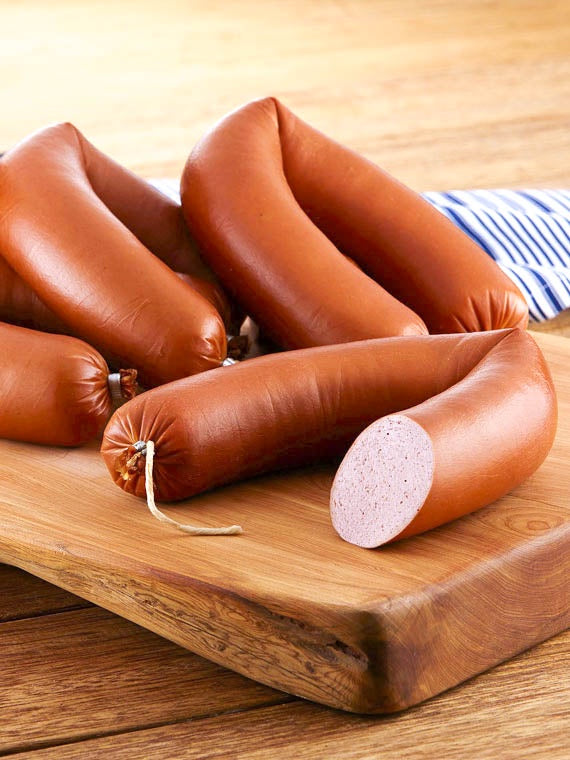 Stiglmeier Ring Bologna, 1-lb. Available In-Store and for Local Pickup & Delivery
SUBHEADING
Recently viewed products