Sku:

064180291573

Vendor: Eco-Friendly!
Flowers of the Month Swedish Cellulose Dishcloth
This marvelously absorbent dish cloth from Sweden is a wonder in the kitchen.  You'll never want to go back to sponges or regular cloths when you see how it works.  Surfaces are virtually streak-free.  Made of 70% cellulose and 30% cotton, it's durable and can be sanitized in the dishwasher, washing machine or microwave.
View full details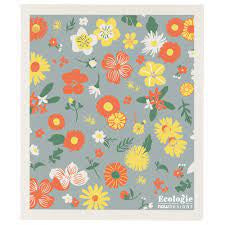 Flowers of the Month Swedish Cellulose Dishcloth
SUBHEADING
Recently viewed products