Sku:

064180307632

Vendor: Ecologie
Arbor Beeswax Wrap, XL
100% natural beeswax is harvested by pesticide-free beekeepers. A mix of beeswas, pesticide-free pine resin, and coconut oil is applied to sheets of indian cotton. Finished beeswax wrap is washable, reusable , and fully compostable.

Features:

Made with natural products our non-toxic beeswax wraps help to reducce waste and are biodegradable at the end of their life. Enviornmentally friendly, the beeswax wrap is the sustainable alternative to single use plastic wrap
Simple yet elegant Arbor print in neutral gray tones makes your leftovers seem just a little more special when wrapped in this reusable beeswax wrap. Each unique design is created to enhance your life with beautiful design and bring colors and patterns that are vibrant and fun
Ecologie Beeswax wraps are food friendly and made with all natural materials. Cotton coated with beeswax, coconut oil and tree resin these wraps seal tightly and keep food fresh longer.
Durable and longlasting Ecologie wraps seal or wrap tightly with the warmth of your hand. To clean rinse under cold water with a mild soap and lay flat to air dry. After 1 year of use put in your compost bin.
A collection inspired by a commitment to both sustainability and good design. Eco-friendly materials in a bounty of prints and colors bring thoughtful beauty to the home.

 
View full details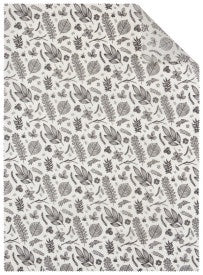 SUBHEADING
Recently viewed products